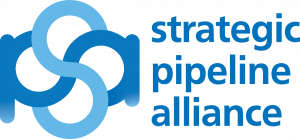 The Strategic Pipeline Alliance (SPA) is creating hundreds of kilometres of new, interconnecting pipelines to help combat the impact of climate change and keep fresh, clean water flowing across the Anglian Water region.
Our aim is to make the region, one of the most rapidly growing in the country, resilient to the risks of drought by securing water supplies for future generations.
The new network is one of the largest infrastructure projects for a generation.
It is a complex and challenging major infrastructure project.
We selected partners that bring a wealth of experience, new mindsets, thinking and innovation for what is an incredibly exciting programme. They are: Costain, Farrans, Jacobs, Mott MacDonald Bentley.